Find here the list of the main FM players in France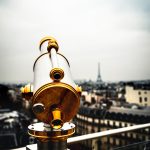 This list, drawn up on 31/10/18, does not tend to be exhaustive, but provides a snapshot of the players involved in the French Facilities Management market.
The attached links take you directly to the sites dedicated to FM of these players.
Please, refer to the article on article on article on FM market for informations on the profile, positioning and strategy of these FM players.
French version of this listwith french links.
Pour suivre ou partager...